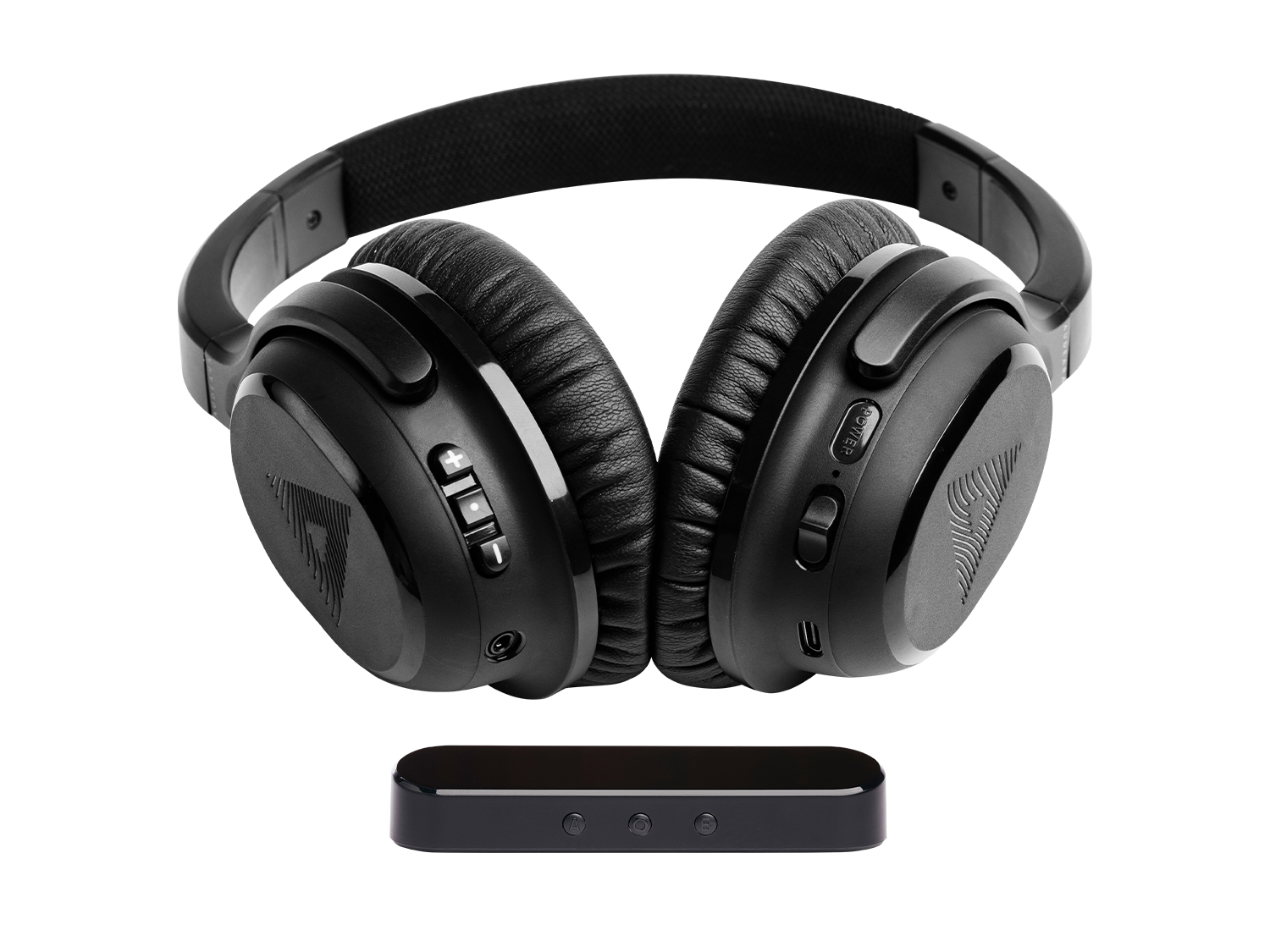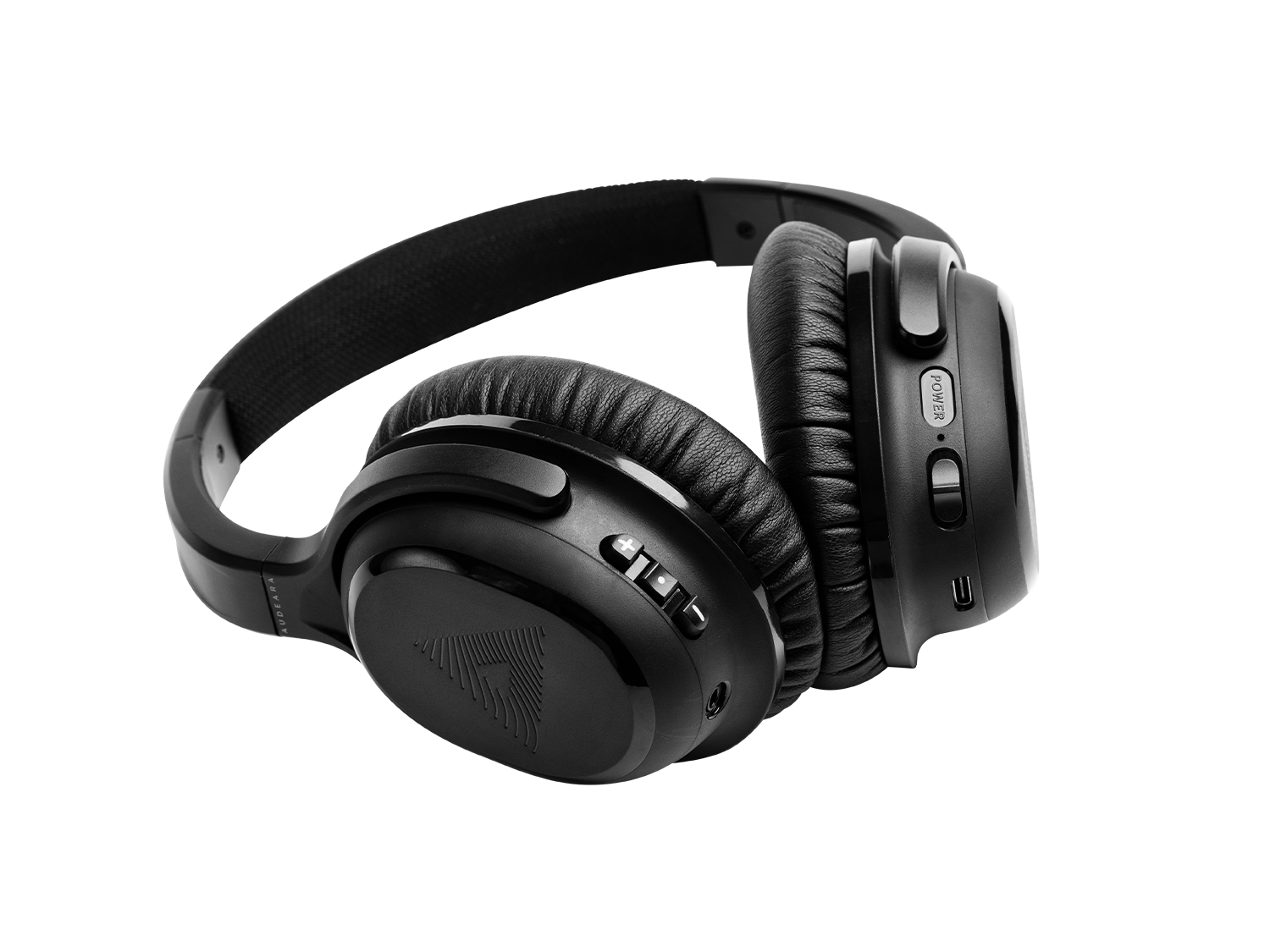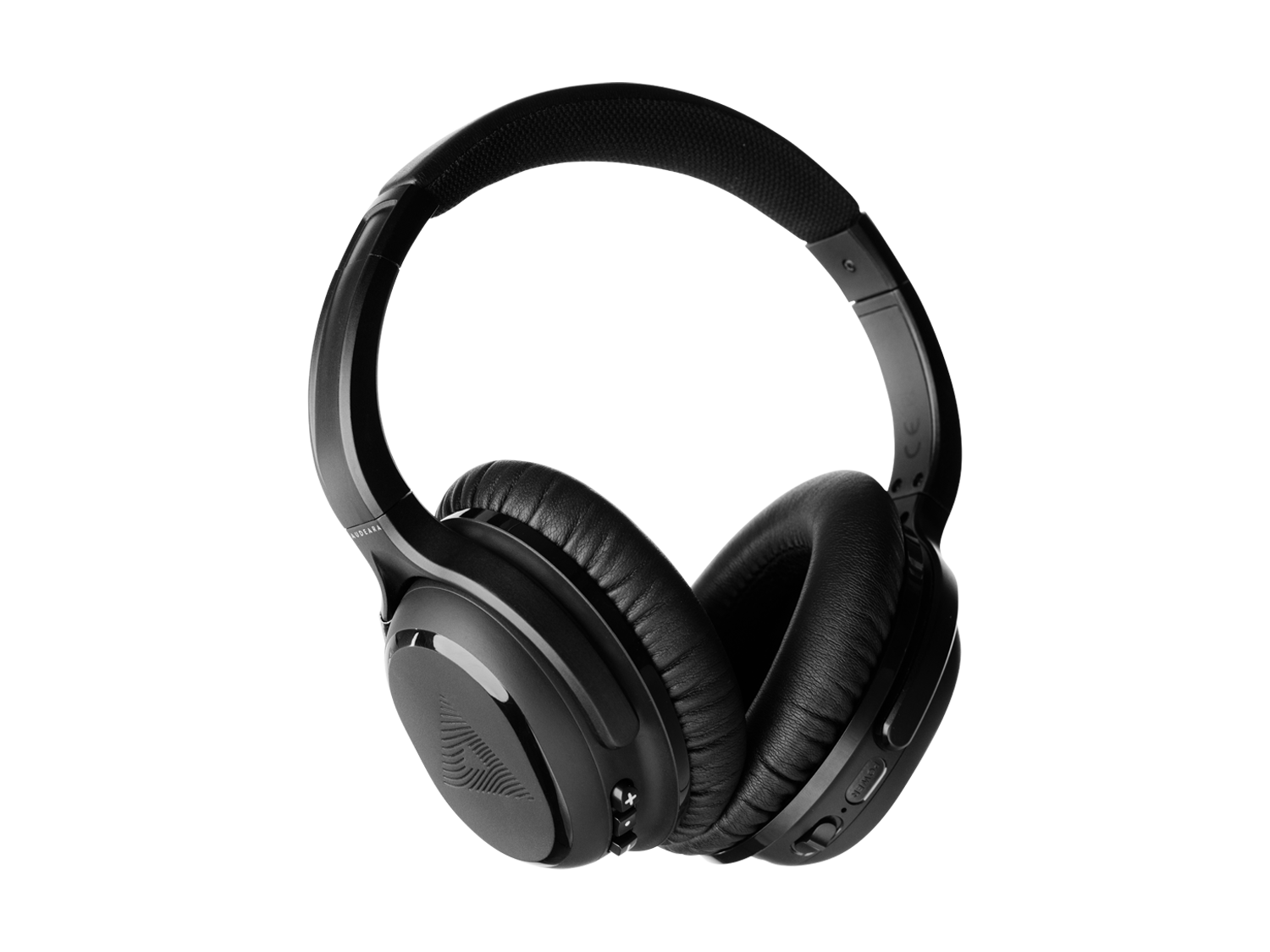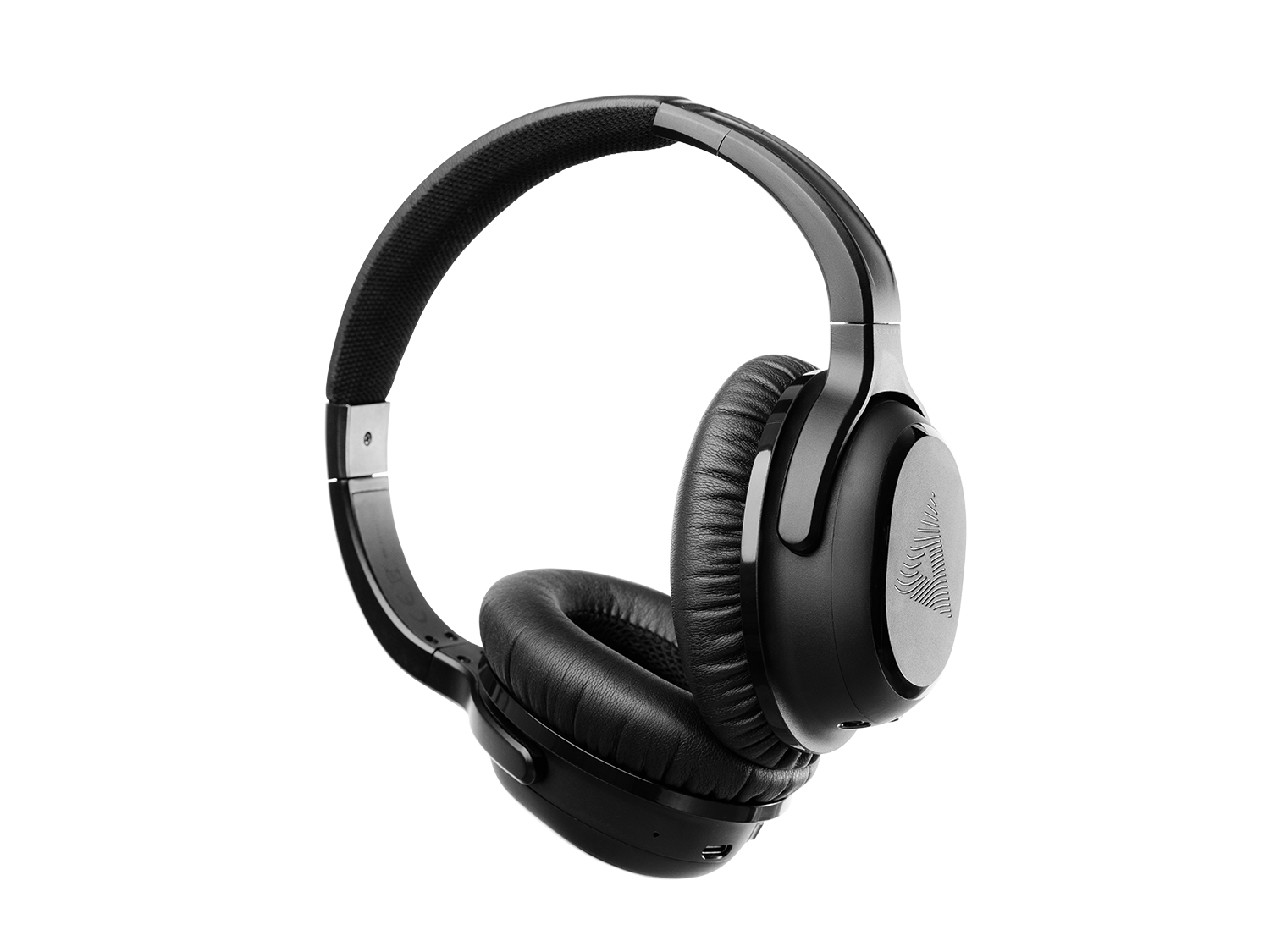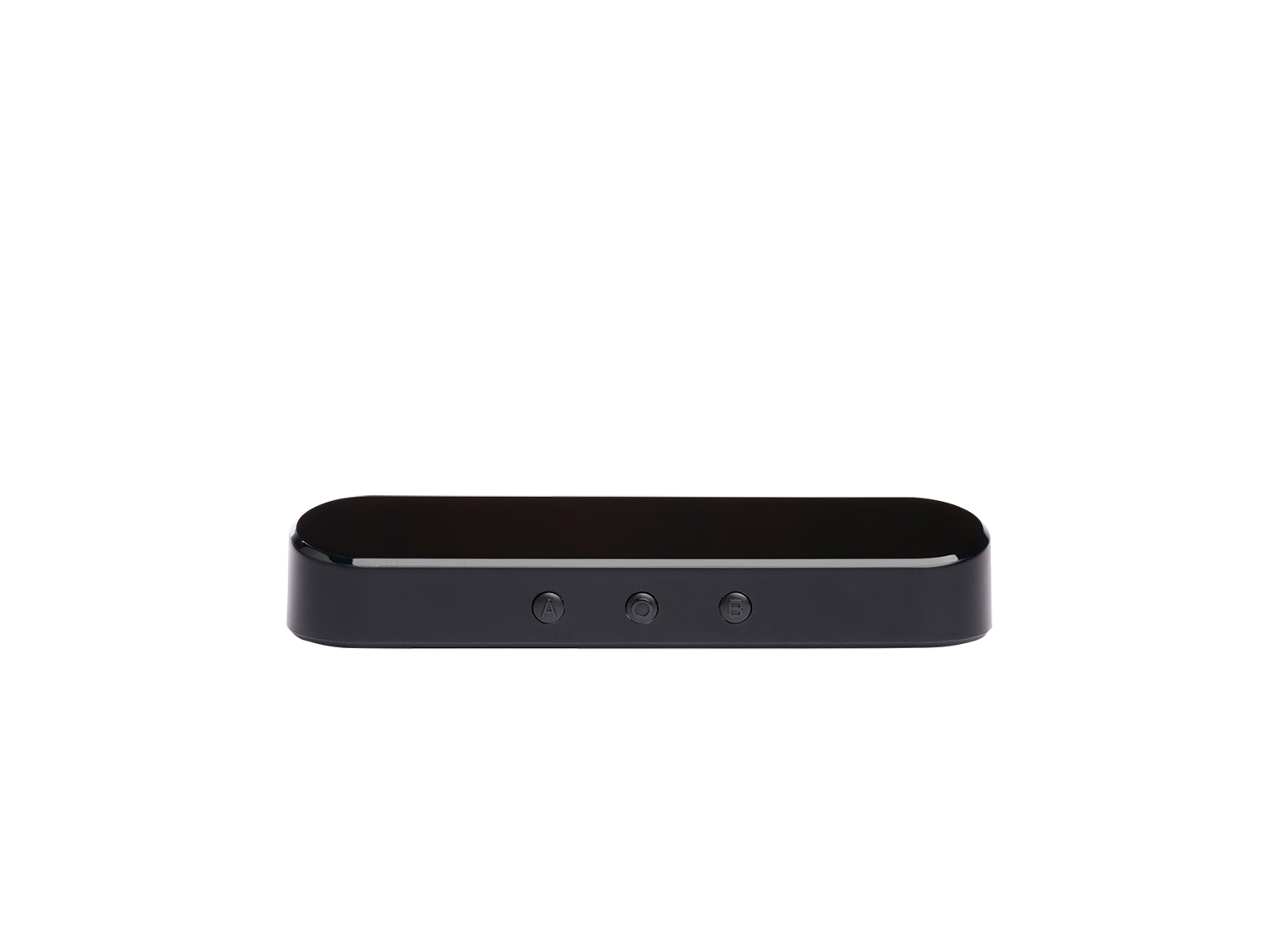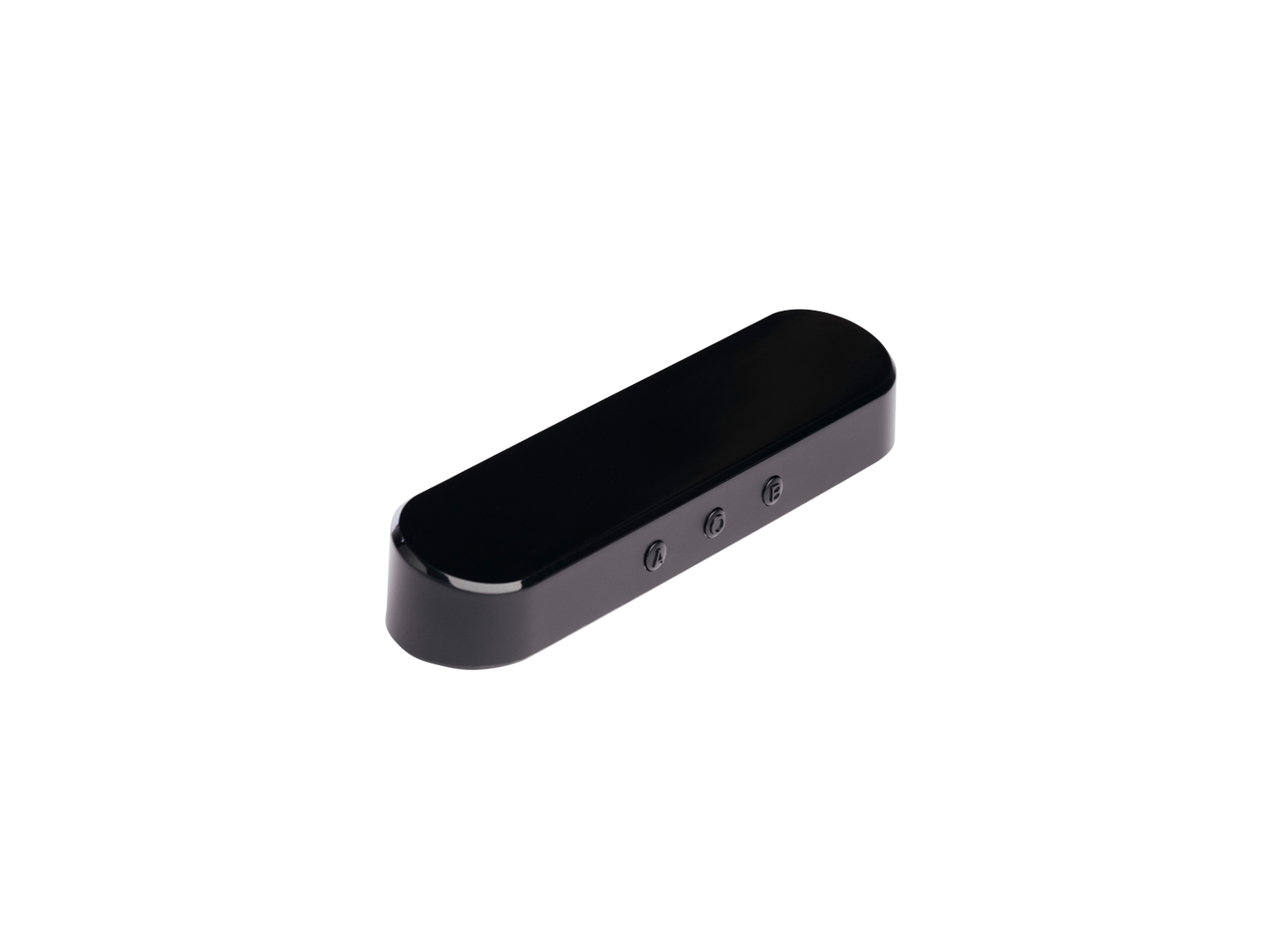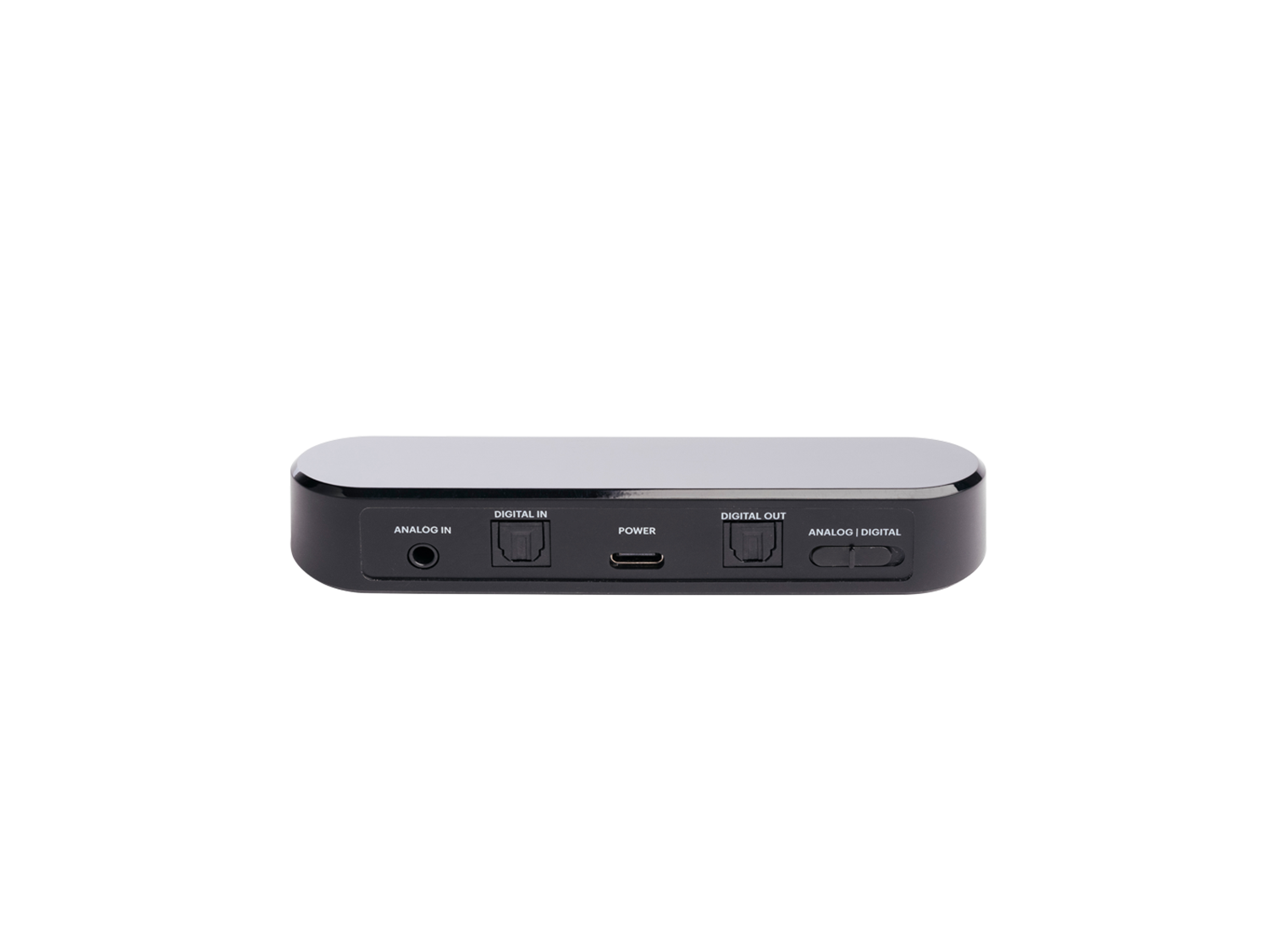 A-02 TV Bundle
Purposefully designed to improve your listening experience while watching your favourite show, the A-02 TV Bundle is the perfect way to hear the TV better, without disturbing others. The bundle includes Audeara's A-02 Headphones and TV Streamer, a compact and easy-to-use Bluetooth® audio streamer that plays audio wirelessly from your TV, sound bar or stereo system.
FREE shipping on Australian orders
2 year manufacturers warranty
60 day return period
Depending on your NDIS funding, there are a number of ways you can purchase Audeara products.
A self managed NDIS participant or carer manages their own funding. You or your nominee can purchase a product using your own funds, then submit your receipt to claim back from the NDIS.
As an approved Assistive Listening Device, Audeara products may be purchased using Australian Government funding through the Department of Veterans Affairs (DVA) RAP Program or Hearing Services Program (HSP).
A-02 Headphones specifications
| | |
| --- | --- |
| Bluetooth connectivity | Bluetooth® 5.0 |
| Active noise cancelling | Yes |
| Listening time | 30+ hours |
| Speakers | 40mm Dynamic Drivers |
| Frequency response | 20Hz – 20kHz |
| Audio impedance (wired) | 32 Ohm 10mW |
| Charging | USB C |
 

TV Streamer specifications
| | |
| --- | --- |
| Bluetooth connectivity | Bluetooth® 5.0 |
| Inputs | Digital Optical and 3.5mm auxiliary |
| Outputs | Digital Optical |
| Input power | 5V DC, 500 mA |
| Latency (optimal conditions) | ∼40 milliseconds |
Audeara A-02 Headphones
Hard carry-case
Headphone setup guide
Headphone microfibre accessory bag

3.5mm audio cable with built in microphone
USB-C charging cable
Audeara travel carabiner

TV Streamer
TV Streamer setup guide
TV Streamer microfibre accessory bag

Digital optical audio cable
Analog audio cable
USB-C charging cable
AV adapter
Product features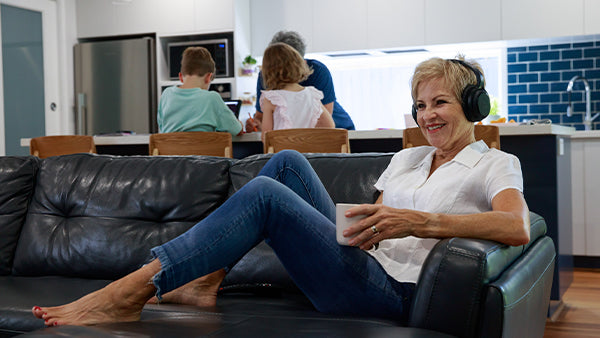 Connect in 60 seconds
The Audeara A-02 Headphones are pre-paired to the TV Streamer, so pour yourself a cuppa, turn on your headphones and streamer, then sit back and enjoy watching your show.
Watch the latest episode - together
Pair two Audeara headphones to the TV Streamer, so you can both enjoy an optimal sound experience, tailored to your individual hearing.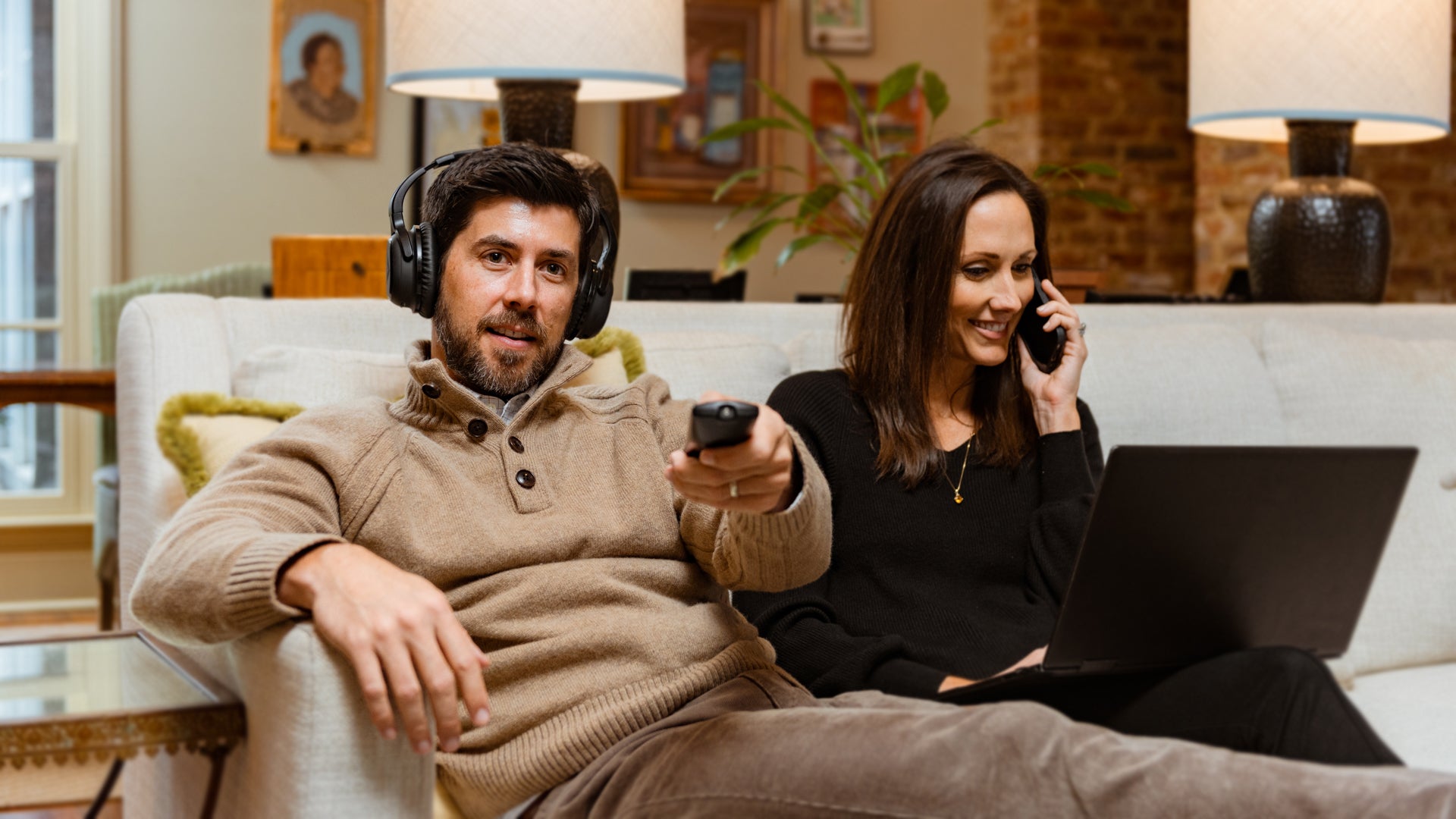 Tune in to your favourite show with ANC
Active noise cancellation in combination with tailored listening experiences helps you tune out distractions and tune in to your favourite show.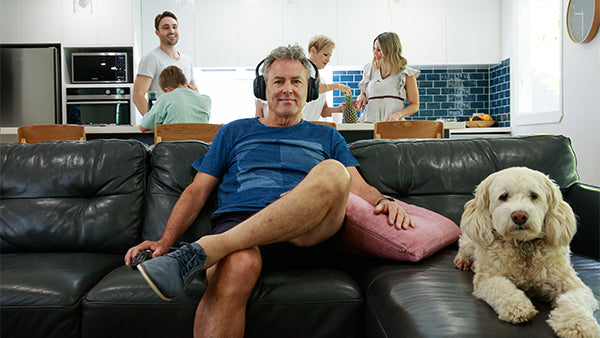 Enjoy TV listening your way
Use the Audeara headphones to listen at your ideal volume, while everyone else enjoys the show at another volume.
Experience the Audeara difference
Tailor your listening experience in three simple steps.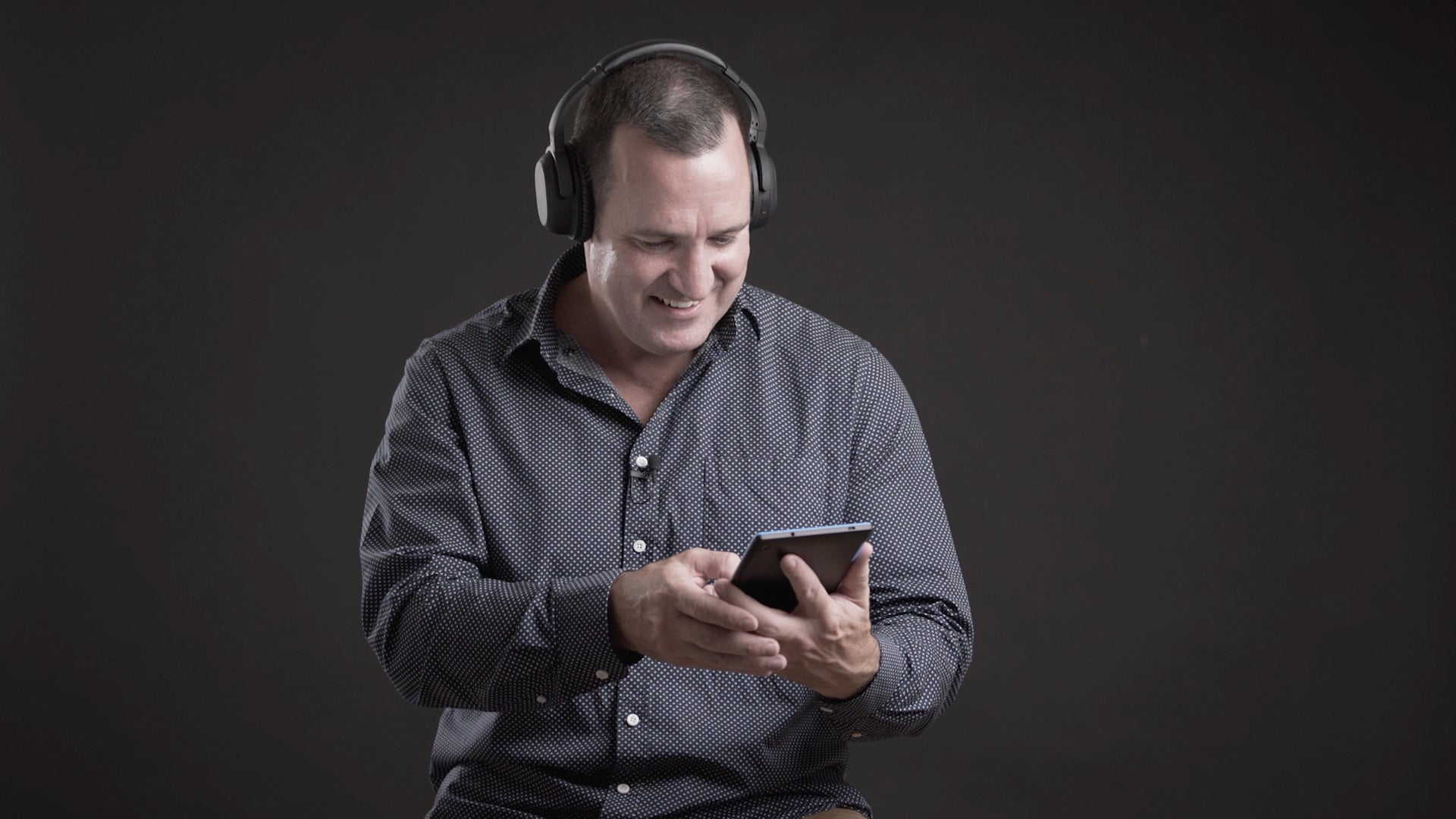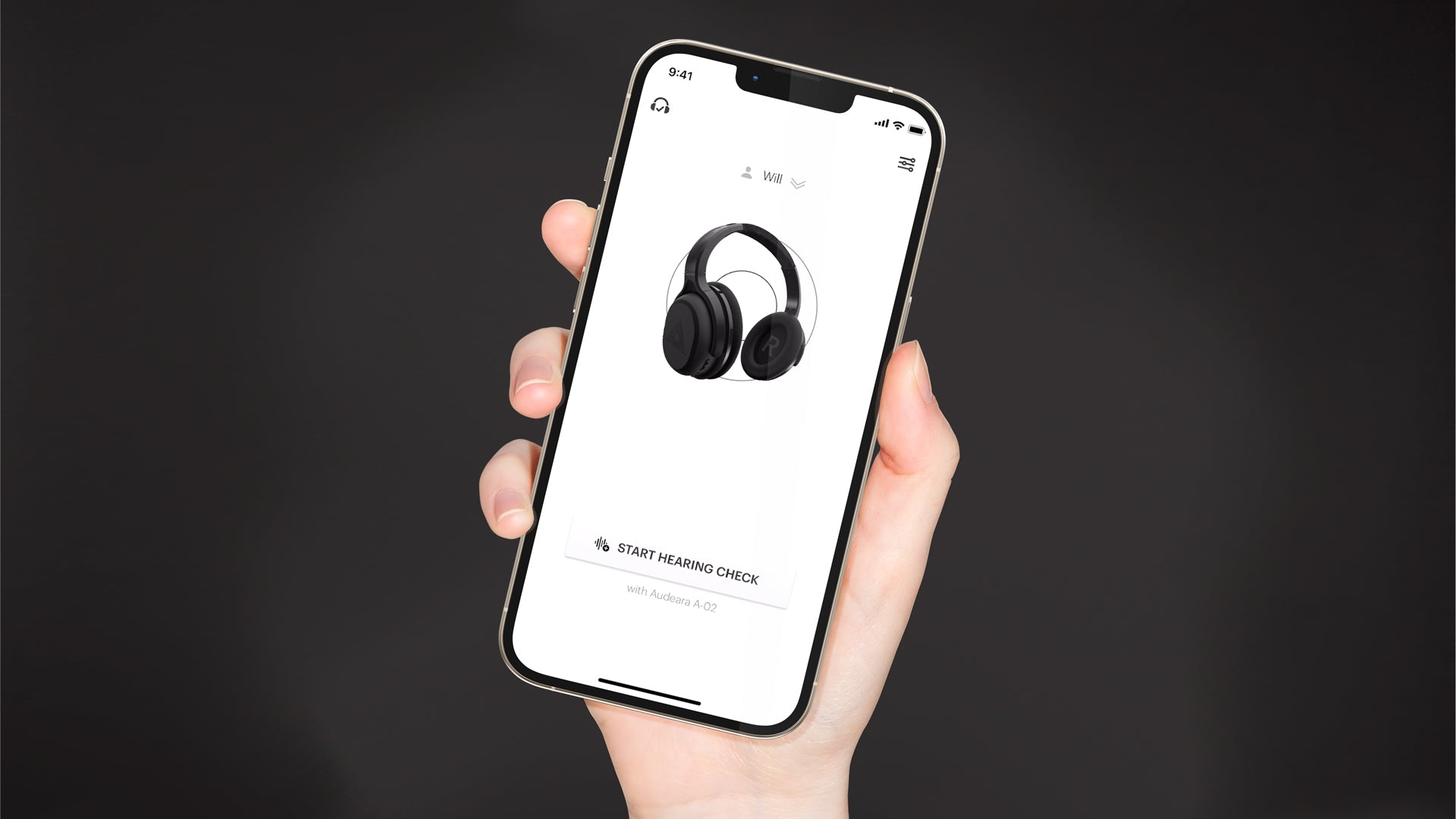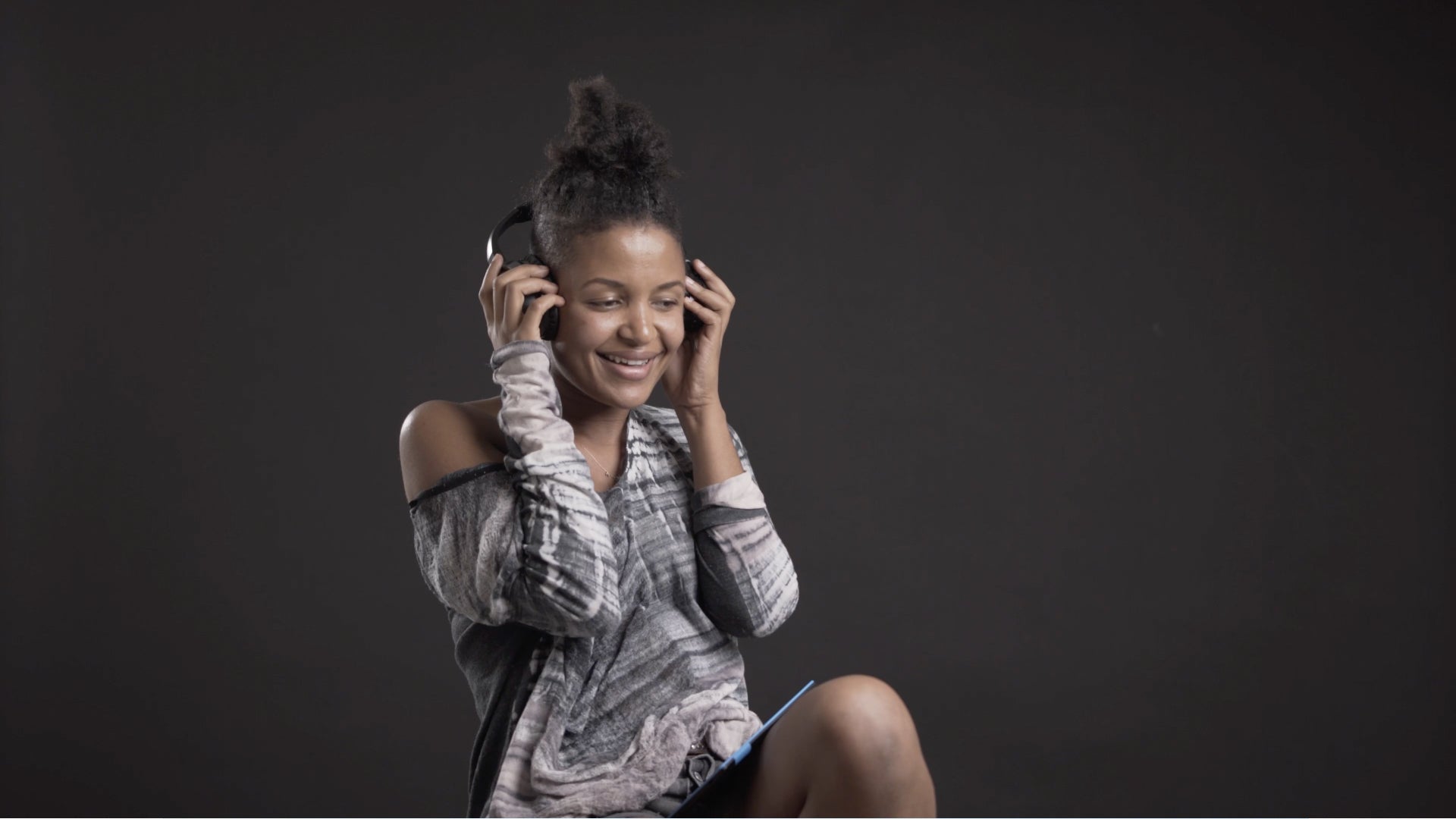 Check your hearing
We all hear differently - even your left ear hears differently to your right. Connect your Audeara headphones to our app and take a simple hearing health check in just minutes.
Customise to your unique hearing profile
Use your results to tailor your Audeara headphones to your individual hearing profile. You'll hear sounds you didn't know were missing! 
Connect to the moments that bring you joy
Experience clearer sound that preserves your hearing health, while keeping you in touch with the conversations and entertainment experiences you love.
Don't cancel noise
Don't even cancel a gentle buzz.
Audeara A-02
Extremely impressed with these headphones
Did exactly as described and easy to set up
Highly recommend
Critique of Small Booklets included with Packag
Fabulous outcome using the headphones to hear the TV once set up. However the instructions for a non digital age person are not intuitive and could do with better clarity. It states the headphones are already set to the TV streamer but page 6 of the TV bundle guide does not explain what to do to get the headphones working the first time. So I followed the instructions and in so doing several times seem to have stuffed up the factory pre pairing. Now "hold down button A or B for three seconds does nothing and I have to hold down the select button to get the screen to activate. Also three seconds is far short of the actual time required for the screen to react. Next item on page 6 says to "navigate to the .....using the controls on the TV streamer" then shows a pic of the controls. No instructions on which controls to use. Page 7 gives no explanation of the screen shot that shows the A or B oscillating. What does this mean? The booklet has been written by someone who knows the devices. Should be written on the assumption the user knows nothing.
I can actually hear the TV!
The acoustics in our house aren't great. Our lounge is open plan so we need to turn on subtitles to hear the TV properly. The TV bundle has been a game changer! We love it! Subtitles are now off and we can hear the dialogue really clearly. We bought the TV bundle and another set of A02 headphones, so we can watch the TV together. I'd highly recommend these